Green - Pure Water Technology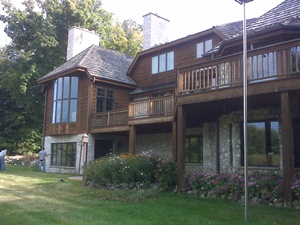 This is the future of window cleaning, in use right now.
First Klass was one of the area's first providers of this cutting edge service. Using a 5 stage filtration system, we unlock the true potential of pure water - it is one of the most aggressive cleaning agents available, but is safe for all surfaces.
When we utilize our pure water cleaning system, you get amazing, guaranteed spot-free results on your windows, frames, and even your overhead garage doors. There is no residue; there is no static cling, just pure, clean glass. Your windows will shine like never before, and best of all, it is 100% environmentally friendly!
True green technology, available now, with spectacular results contact First Klass Window Cleaning Inc for all your Milwaukee window cleaning needs.